PONTIAC FIREBIRD
RESPRAY AND ENGINE SWAP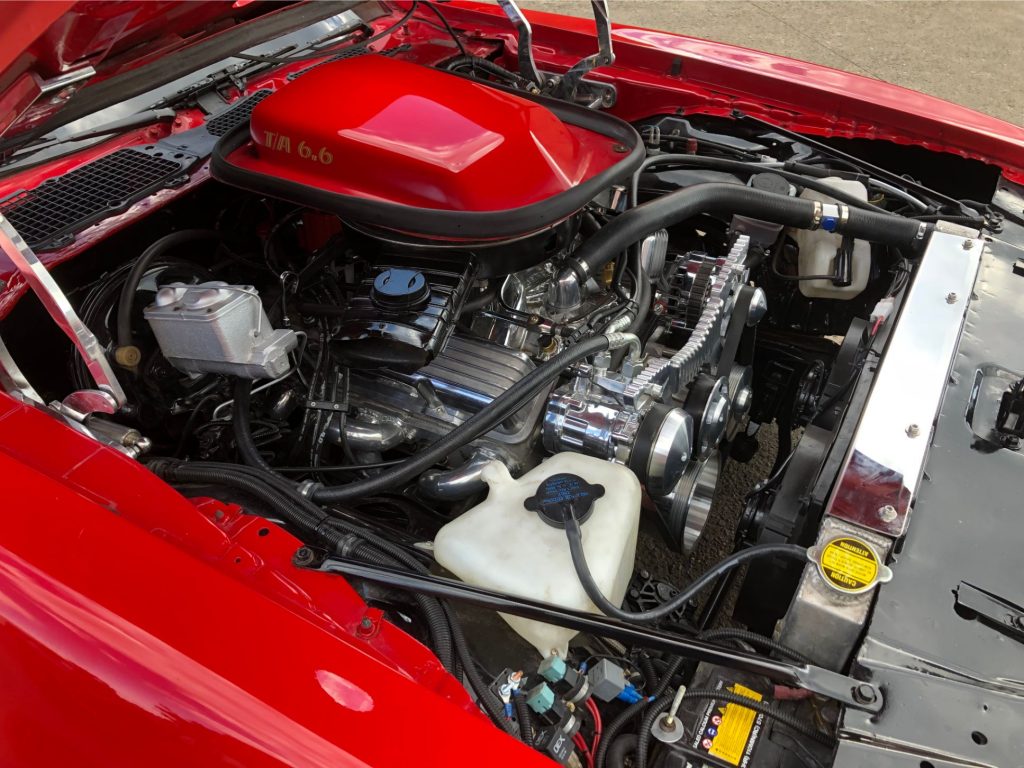 Respray & Engine Swap
1977 Pontiac Firebird
Vehicle received with blown motor
Owner requested several upgrades to improve sound, feel and presentation of the car 
Trans-Am bonnet and shaker installed
Trans-Am decal installed on bonnet
Performance headers & exhaust system installed
Period specific vinyl seats installed
Paint scratches and cracks repaired
Old blown motor replaced with enhanced 383ci Chevrolet V8
Vehicle handed over to owner, registered and ready to drive
RESTORATION PROCESS
The vehicle was delivered to our facilities as a non-runner with a blown motor
A new V8 Chevrolet 383ci crate motor was sourced and installed
A Trans-Am bonnet with shaker arrangement was installed and finished off with the Trans-Am decal over the bonnet
Performance headers and exhaust system was sourced and installed
The interior was upgraded to an aluminium backing and the installation of new vinyl seats in front and rear
The Air-conditioning system was re-commissioned to operate effectively
Numerous scratches and cracks in the paint was repaired and all of these were addressed with a respray of the affected areas
New performance headers and        exhaust system installed                 
Interior – aluminium backing and new vinyl seats
Vehicle delivered to owner – roadworthy and registered 
BEFORE
– Click on the picture below to view gallery –
AFTER
– Click on the picture below to view gallery –

"Very, very happy with the car. It looks absolutely amazing. 
I always wanted to upgrade the motor to something more powerful and the 383 was a great choice. 
Thank you to Riaan and the team at Inhim for doing such a great job. It looks like it just rolled off the production line. Perfect! 
This car is an absolute joy to drive – thank you Inhim. Job very well done". 
Want to restore your classic or sports car?
Contact us today to find out how we can assist in restoring your dream