Everyone's dream is different, whether it is in the shape of the panels, the feel of the interior or the sound of an engine.
Inhim Auto Restorers specialize in all old car restorations, from Sports Cars to Vintage, inside and out.
Imagine…   endless possibilities
Whether you are restoring to preserve a special memory, with the intention to sell or just to fix that car that has been sitting in the shed for years, now is the time to do something about it.
At Inhim Classic Car Restorations, we provide a wide range of services for our clients. These services can range from minor repairs, repainting and vehicle detailing to complete body-off restorations.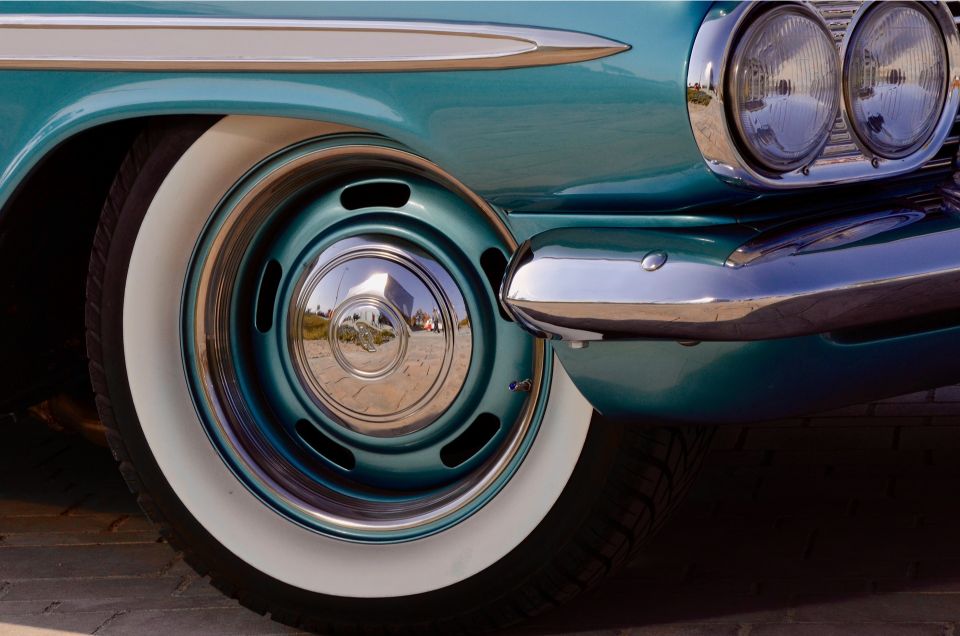 Unit 8/26 Walker St, South Windsor, NSW
*  Complete Restorations
*  Partial Restorations
*  Rust Repairs
*  Respray
*  Interior Rejuvenation
*  Engine Upgrade
* Buyer's Assistance
* Floor Replacements
Classic Car Restoration Sydney
The quality alternative in cost effective restorations
Inhim Classic Car Restorations is a high quality facility specialising in classic and sports car restorations and sales.
At Inhim we offer car restoration options to suit the needs and budgets of all classic car owners – ranging from comprehensive restorations to minor repairs.
We utilise specialists in our restorations without the specialist price tag.
When it comes to cars, nothing quite beats the classic beauties from decades ago. We're talking Ford Mainlines, Chevrolet 210s, Dodge Senecas, Ford Falcons, Pontiac Trans Ams, Chevrolet Chevelles, Morris Minors, Ford Mustangs, Dodge Challengers, Holden Moneros, Buick Specials, Cadillac El Dorados, Chevrolet Impalas, Datsun 200Bs…the list goes on.
Do you have one of these amazing motors hiding in your yard or garage that's in need of classic car restoration? Get your classic car back on the road again and turning heads with the help of the leading providers of classic car restoration Sydney has to offer – that's us, INHIM Classic Car Restorations.
Classic Auto Restoration Sydney
INHIM are your complete classic car restoration specialists, offering an extensive range of services from minor repairs and classic car upholstery to repainting and vehicle detailing, classic car dash restoration, complete body-off classic auto restoration and then some.
Unlike many classic car restoration shops Sydney has to offer, we can help with both mechanical and cosmetic aspects of your vehicle. When you require a complete classic car engine restoration, we'll lean on the services and expertise of the best original equipment manufacturing specialists.
When your vehicle needs to avail of our classic car interior restoration services, we ensure to use only the highest quality materials. As the top provider of classic car upholstery in Sydney, we can repair existing or re-create the interior upholstery for almost any vehicle.
Classic Car Upholstery Sydney
If you're thinking of restoring a classic vehicle all by yourself, INHIM can help you to source parts. Obtaining parts for your classic car restoration job can sometimes be next to impossible. However, as leading classic car restorers, we have an extensive network of contacts that we can use to source the rarest parts for your vehicle.
Where parts and components are simply impossible to find, we can engage machining specialists to fabricate these where possible.
All Old Car Restoration Sydney
INHIM are simply the most trusted classic car restoration shop Sydney has available. We work with our clients to deliver restoration outcomes that exceed their expectations, delivering a high quality and finish at an affordable cost.
We're known as the "go-to" restore classic car Sydney specialists as we also assist clients by finishing off on those unfinished restoration projects that have been buried in the shed for years.
Classic Car Interior Restoration Sydney
Are you ready to inject life back into that classic car in your yard? As one of the leading classic car restoration shops you'll find in Australia, INHIM can make the impossible a reality. You'll finally be able to get that classic vehicle on the road turning heads or make some mega bucks selling it on. Drop down to INHIM, the leading classic car restorers in Sydney, today to have your vehicle assessed. Once our team evaluate what you've got to work with, we'll be happy to give you your options for restoration.
Inhim Auto Restorers specialize in all old car restorations, from Sports Car Restoration to Vintage Car Restoration, inside and out.