Mercedes-Benz 500SL
FULL RESTORATION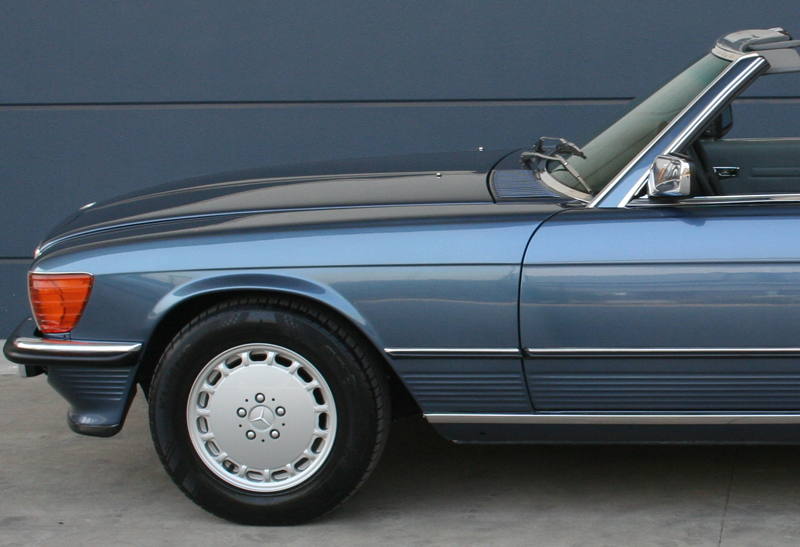 Full Restoration
1981 Mercedes-Benz 500SL
This vehicle had a significant amount of rust on numerous panels requiring metal fill.
Complete interior refurbishment – seats, carpet, soft top, dash, wood vineer and more
Complete bare metal exterior restoration
Engine bay rust repair and respray
Brake system refurbishment
New facelift front spoiler installation
Motor major service and key component renewal
Cross-member support plate weld ins
Numerous small item restorations and refurbishment
RESTORATION PROCESS
When this Mercedes arrived at our facility the body was in a very bad condition. The car was left outside in the weather for 5 years and water made it way into the cabin, boot and engine bay. This resulted in significant rust on the body, undernetah the rear seats and inside the engine bay rails. The seats and soft top was also water soaked and unusable.
The vehicle received a full interior and exterior restoration with amongst other things, a new soft top, new seats, new carpet (inside the cabin and the boot). The wood vineer was peeling away in layers and the floor sound deadening material was destroyed.
The block and head of the motor was in good condition but the fuel injection system and other auxiliaries required refurbishment. The fuel tank had to be chemically treated to remove rust and the fuel distribution head had to be renewed.
This car had undergone a significant repair an the transformation is evident in the photo gallery.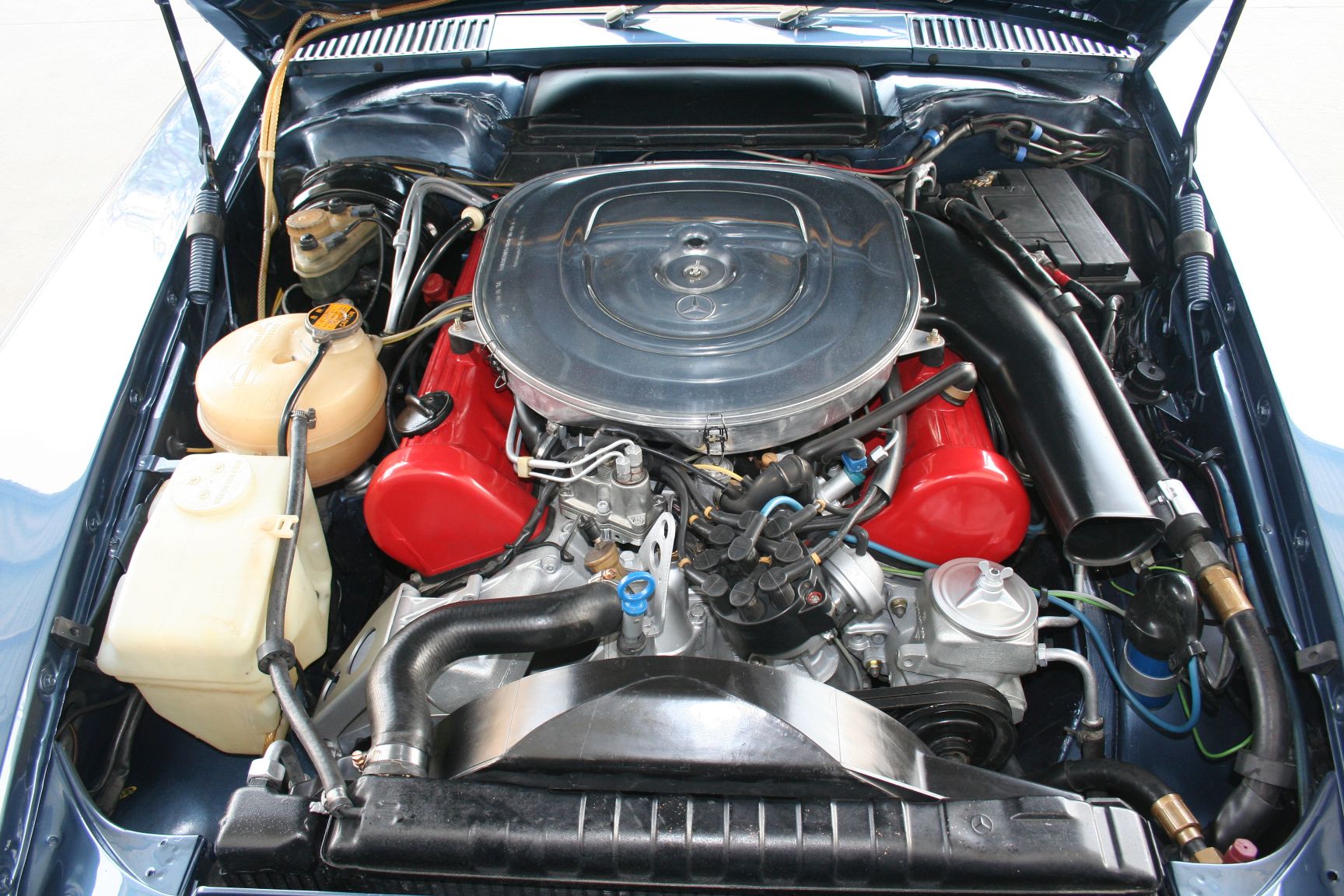 Engine, fuel injection and brake system refurbishment
Complete interior refurbishment including a new soft top                   
Vehicle delivered to owner – roadworthy and registered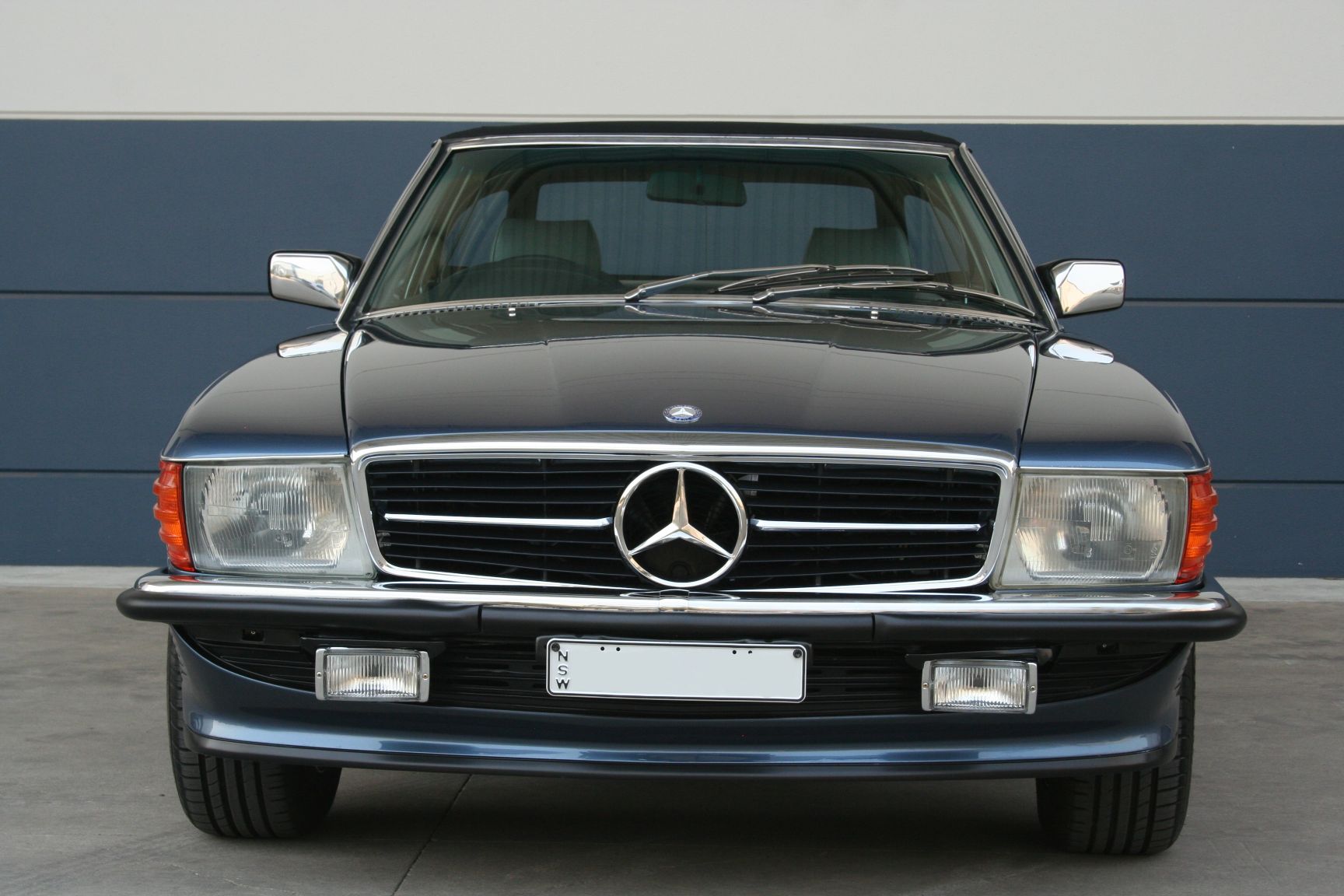 BEFORE
-Click on the picture below to view gallery-
AFTER 
-Click on the picture below to view gallery-

"When I first saw the car I didn't know how Riaan and the team at Inhim Restorations were going to pull this one off. The car had a lot of rust. If it wasn't for the motor and the low kilometers, I never would have done the resto.
When I received the car back; I was stunned. It is unbelievable what the guys did to get the car restored, and restored correctly. No shortcuts, everything as it should be.
I absolutely love the colour and the interior is magnificant. I always wanted a V8 Mercedes and now I probably have the best one out there.
Thank you Inhim Restos for restoring my 500SL – great job. I will definitely be using you again. An absolute joy to work with…"
Want to restore your classic or sports car?
Contact us today to find out how we can assist in restoring your dream