Full Restoration
1963 Mercedes-Benz 230SL
Vehicle delivered with numerous paint issues
Complete bare metal exterior restoration
Engine bay paint restoration
Interior restoration and new soft top
Mechanical and brake system major overhaul
Vehicle handed to owner – registered & ready to drive
RESTORATION PROCESS
This Mercedes Pagoda was in a very poor condition prior to the restoration. The car was mechnically unreliable and the paint on the vehicle was peeling and bursting on every single panel.
The car underwent a complete bare metal restoration on the exterior, apetures, engine bay and boot. The colour was changed to the original black of the vehicle.
The vehicle's engine and brake system were refurbished while the entire fuel delivery system had to be cleaned due to stale fuel.
An Air – conditioning system was fitted to the vehicle at the owners request to enable use during hot NSW conditions.
A new interior was installed which included a new high quality soft top.
The vehicle was presented to the owner as a registered vehicle and ready to be driven on the road.
Complete interior refurbishment with new soft top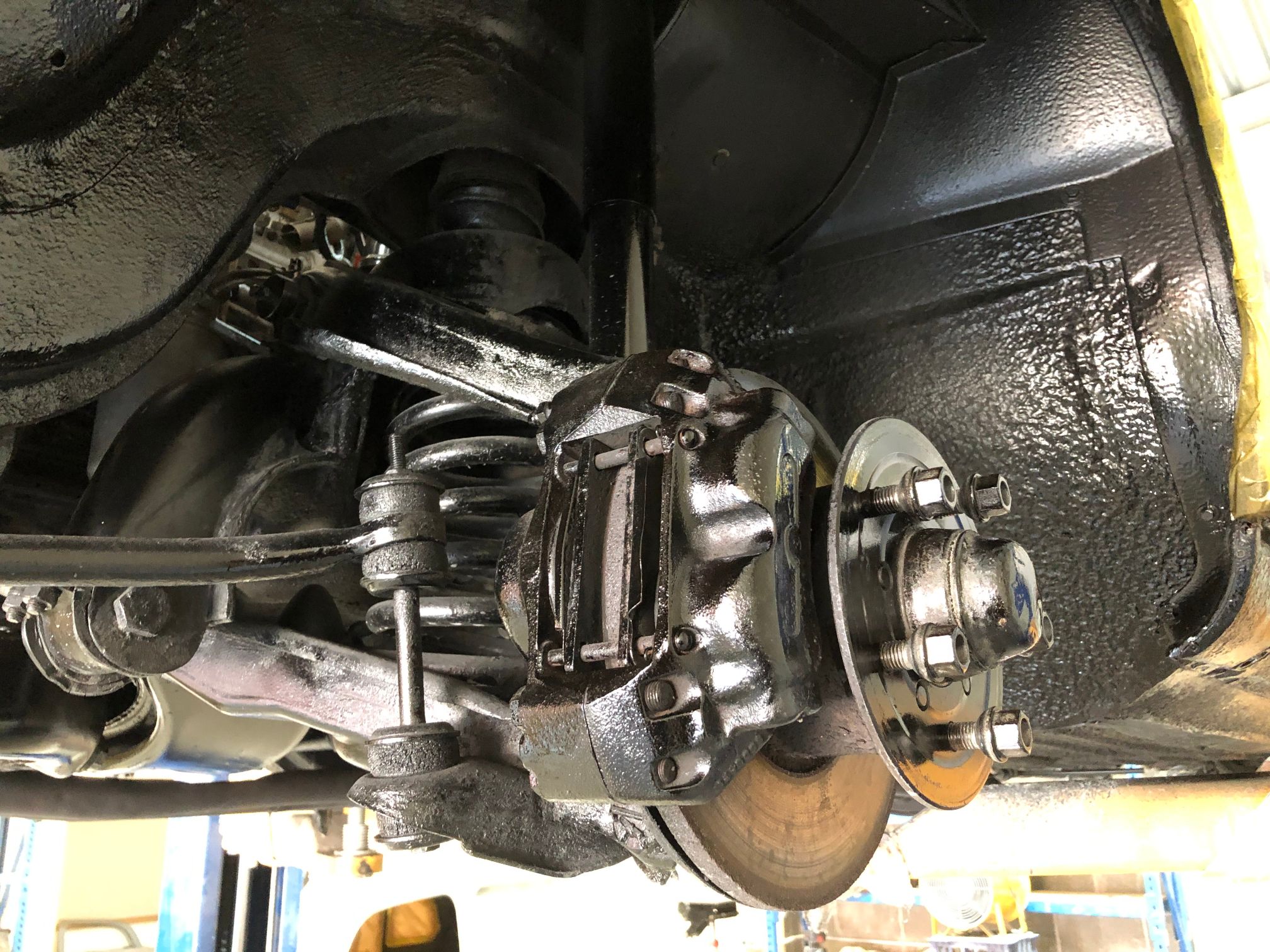 Engine major works and brake system refurbishment 
Bare metal restoration of complete vehicle and colour change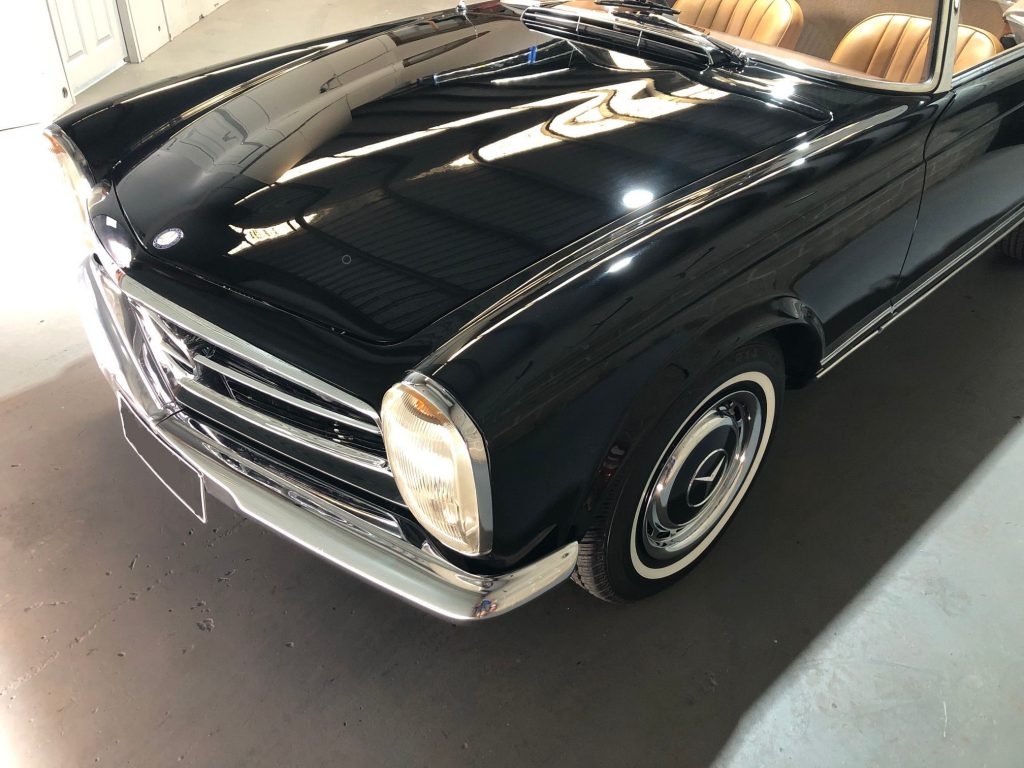 BEFORE
– Click on the picture below to view gallery –
AFTER
– Click on the picture below to view gallery –

"I am so happy, I am madly in love with my car and I cannot believe what you managed to achieve with my car.
It was in such a bad state when I brought it in and now it is done.
Honestly, it is like a dream. I still cannot believe what you managed to achieve. The car looks absolutely amazing. I am lost for words. I am just so happy with how it looks.
I am so grateful that I found Inhim Classic Car Restorations. You made my dream come true – thank you" 
Want to restore your classic or sports car?
Contact us today to find out how we can assist in restoring your dream