Partial Restoration
1967 Mercedes-Benz 250SL Pagoda
Removed humidity blisters underneath paintwork
Repair surface rust in boot
Replace new seals
Exterior re-spray in original body colour
Engine bay tidy up
Vehicle handed to owner – registered and ready to drive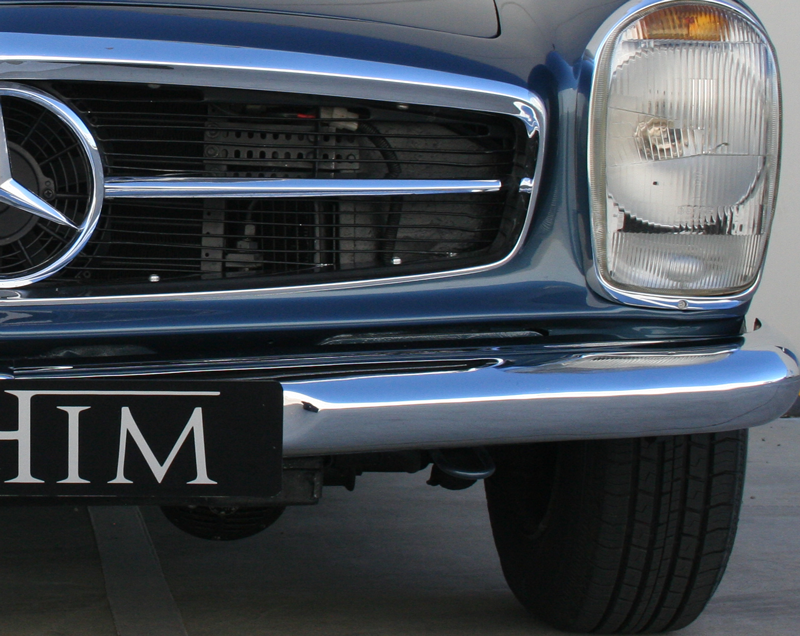 RESTORATION PROCESS
The 250SL Pagoda experienced significant paint defects from a previous repair >10 years ago.
The paint started to peel on the roof and plennum of the car while the clear coat of paint was also badly faded.
Minor rust in the boot was repaired and overlap areas re-sealed.
The vehicle exterior was sanded back and the vehicle was resprayed.
Rubber seals on key swinging panels were replaced.
Paint cracking and humidity blister removal
Boot rust repair and re-sealing      
Vehicle complete respray, including engine bay
BEFORE
-Click on the picture below to view gallery-
AFTER 
-Click on the picture below to view gallery-

"Thank you Riaan &  Inhim Classic Car Restorations.
I am so happy with the way the car was restored.
The old paint blisters was a constant irritation. Knowing that all the defects has been fixed correctly and that it will not return is a great source of relief.
The paint on the car looks great. 
I cannot reccomend using Inhim Restorations enough; their attention to detail and professional conduct is commendable"
Want to restore your classic or sports car?
Contact us today to find out how we can assist in restoring your dream